Albatros Aluminium specialises in the complex provision of services connected with production and refining of aluminium profiles for the industry.
Our goal is to produce aluminium profiles with respect for the environment while applying the highest work safety standards. The implementation of the policy is incumbent on all the company's employees and based on the common awareness and responsibility for work safety, environment and production costs.
Following and meeting applicable national and EU environmental standards, identifying significant environmental aspects, OHS hazards intend to pursue to improve permanently the state of effective and economic media management and to conduct eco-waste management.
Systematic trainings and commitment of all Albatros Aluminium employees in environmental and OHS issues, continuous implementation and improvement of management systems aim to meet the Customers' expectations and to provide products compliant with European environmental rules and standards.
Efficient function of this system is the basis for the Environmental Management System in line with the requirements of EN ISO 14001 standard.
Albatros Aluminium – green awareness – 2021
Construction of high-efficiency cogeneration CHP plant (2,4 MWe) - production of power and heat from natural gas
Reduction of energy consumption by the use of high-efficiency electrical equipment
Replacement of conventional lighting by LED lighting
Use of appliances intended to improve the quality of electricity
Construction of photovoltaic farm as a zero-emission source of electricity on the roofs of production halls (0,9 MWe)
Construction of ground photovoltaic system (1,4 MWe)
Installation of ventilation units in the anodising and CNC department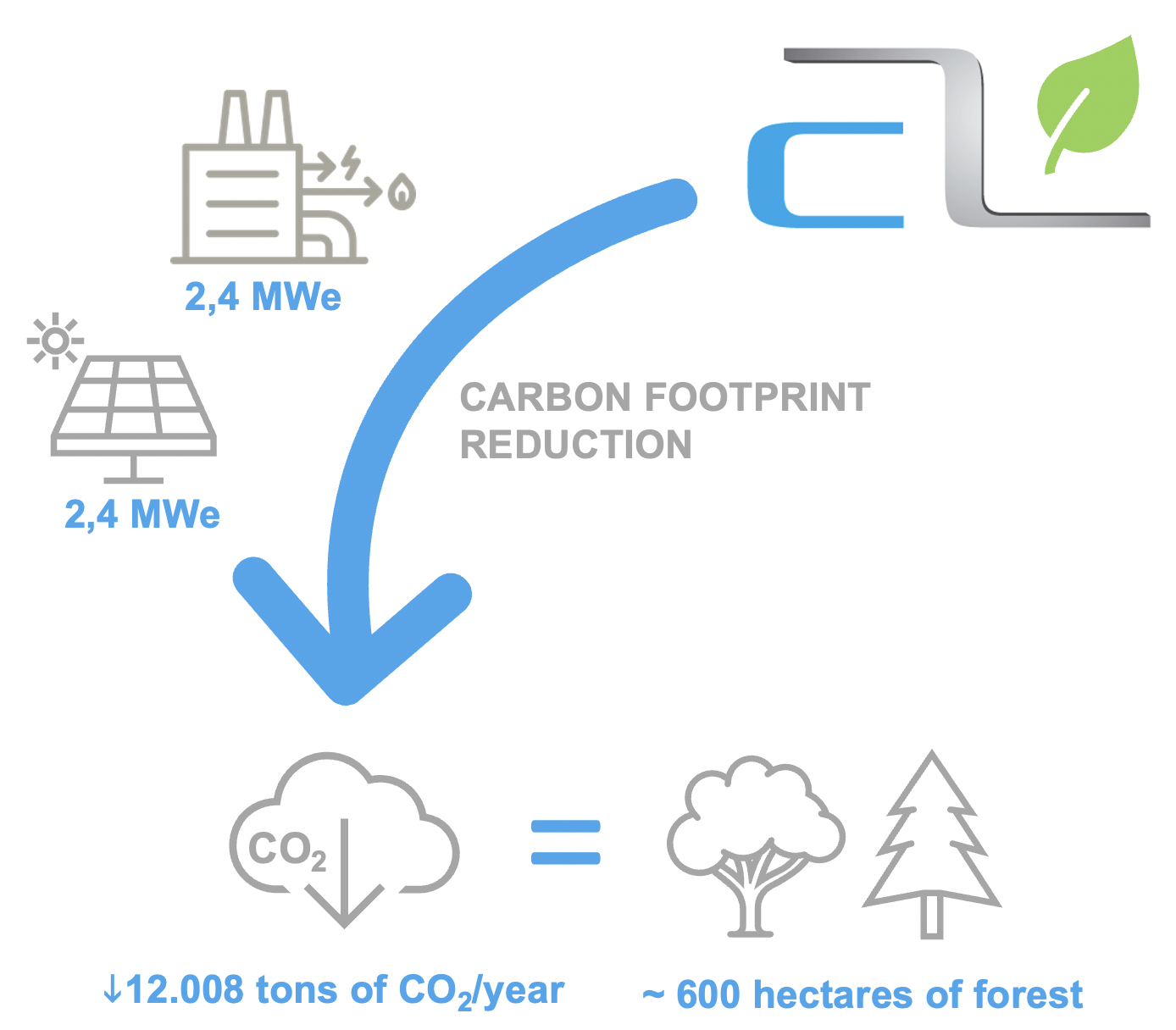 Albatros Aluminium – green awareness – 2022-2025
Rainwater collection and use for sanitary purposes
Addition of greenery on the Company's premises
Installation of chargers for electric vehicles and bikes
Planned investments affecting the reduction of electricity consumption: replacement of lighting in production halls, electricity consumption monitoring - energy meters and submeters
Our environmental objectives
Minimising adverse environmental impact
Improving in the area related to the environmental impact caused by the conducted activity
Implementing innovative environmentally friendly technologies
Raising awareness about maintenance of the highest standards in the field of employee management and development
Supporting programmes and initiatives as part of projects and cooperation with AGH University of Science and Technology facilitating scientific development
Education, research activities and engagement in technical development